Torah Reading
Our weekly Shabbat morning Masorti Minyan includes a full member-led Torah reading. Sign up to volunteer to leyn part of the Torah or haftarah reading for upcoming weeks through our Torah reading SignUp Genius site.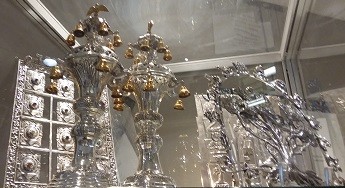 Want to learn how to read Torah or Haftarah? Need help learning your reading? Contact the Torah Reading Coordinators or Cantor Rachel, and we'll connect you with a seasoned Torah reader who will be happy to help.
If you have questions about the sign up, contact the Torah reading coordinators.
Sat, June 19 2021
9 Tammuz 5781
Sat, June 19 2021 9 Tammuz 5781